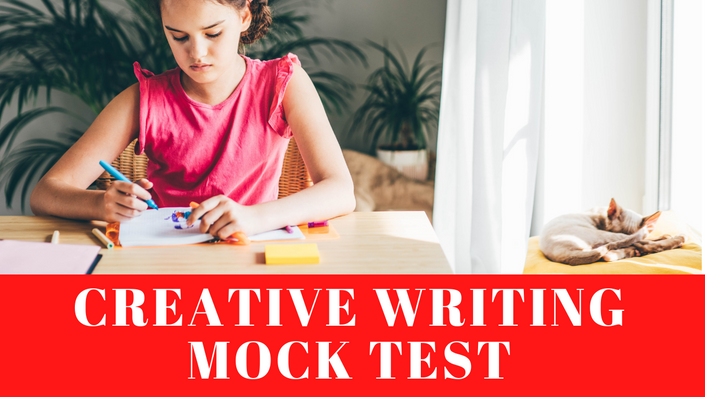 Mock Test for the Writing Task in the 11 Plus Exam
Perfect for children sitting the 11 Plus and 10 Plus exams in a few weeks or month.
Watch Promo
Enrol Now!
Are you unsure about the writing level your child is working at? Our 11 Plus Creative Writing Mock Test will provide invaluable feedback to help your child on their 11 Plus journey.
Is your child preparing for a grammar school or an independent (private) school exam soon?

Are you worried that your child's essays will be a let down in their 11 plus exams?

Does your child struggle to get inspiration for story writing ideas?

Does your child have a poor grasp of spelling, punctuation and grammar?
Don't worry - you're not on your own!
These are just some of the challenges that many parents contact Geek School Tutoring about... and I've helped many, many students overcome some of the pitfalls when completing the writing task in their exams and pass with flying colours.
---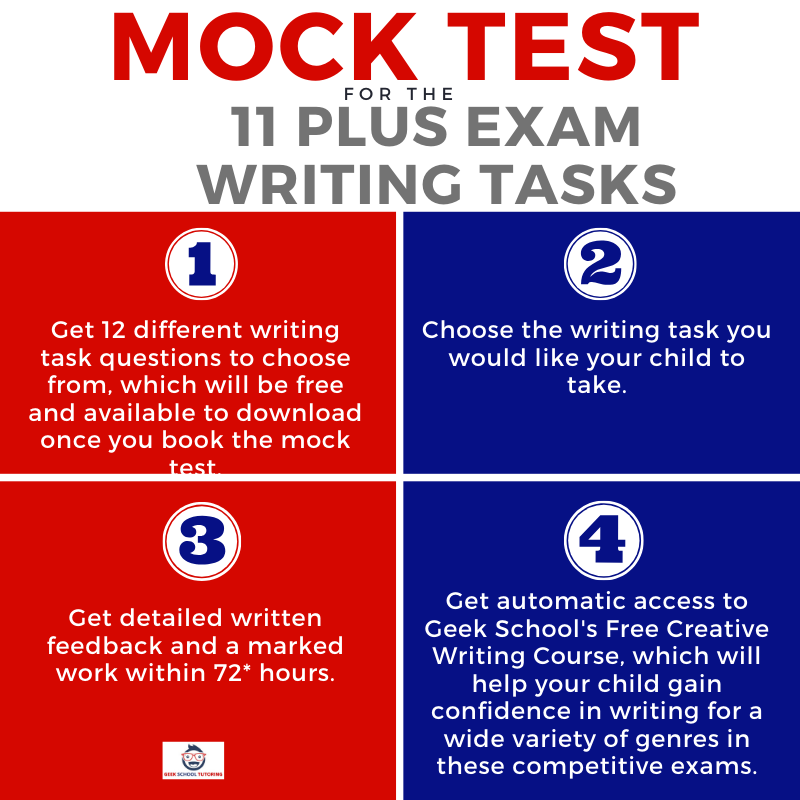 ---
Who is this course for?

These mock tests are perfect for children who are preparing for:
Stage 2 of grammar school tests (for example the Sutton County grammar tests), and other grammar school tests that incorporate creative writing in their exams (such as Medway selection tests and the CSSE exams).

Independent school exams - most independent (private) schools have a writing task as part of their English paper. This typically lasts for about 25-30 minutes and can cover a whole range of writing tasks.
This course is aimed at children who are preparing for the 11 Plus tests (grammar band independent schools), however, most of the content is transferable so if you're an older child preparing for different exams, this will help you, too.
---
Why Choose this Course?
Apart from the fact that this is an online course - and we know how much children love technology these days - it's written by someone who knows what your child is going through.
Writing isn't covered nearly as much in schools as other parts of the curriculum; and if your child attends a state school, their focus will be on preparing your child for the SATs in Year 6 - not grammar or independent school exams. So, a course like this, and the others offered by Geek School Tutoring is a must for children prepping for these exams.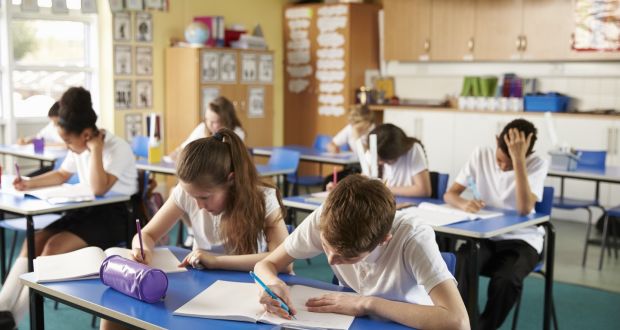 As I tell my students, about 100 years ago, I actually sat the 11 Plus exams as well! So, I know what it's like to be on the receiving end of any type of support when preparing for these competitive exams. Additionally, I spent a career writing and editing publications that you've probably read (or still read). A handful of these publications are Glamour, Practical Parenting, Mother and Baby, BBC Good Homes, Woman and Home and many more!

I know what it takes to make content engaging - my career depended on it.

Also, my own children who have either successfully passed the 11 Plus (under my tutorship, of course!), or are about to pass their exams. Basically, this means that I understand the needs of your child and your aspirations, concerns and fears for them as a parent.
I've been tutoring children for a number of years, too, so the concerns and questions you have are always at the forefront of my mind when I'm creating courses. Having worked with hundreds of children, I know the key areas they usually need to brush up on. That's why the Geek School online courses are so effective!

---
What to Expect from this Course
With this mock test purchase, you will:
Receive a pdf booklet with 12 different writing task questions to choose from.This will be free and available to download once you book the mock test, and you can use it to do further checks on your child's writing at home.





Choose the writing task you would like your child to take using the booklet of 12 different writing tasks.


Get the marked work with detailed written feedback within 72* hours.


Gain automatic access to Geek School's Free Creative Writing Course, which will help your child gain confidence in writing for a wide variety of genres.

*When submitted Monday to Friday.
Marking Options
There are two options available for the Mock Test:
Basic marking - you will receive a fully marked copy of your child's work, with corrections and the mark.
Video-based marking - this will be the recorded marking of your child's work, so they can see and hear it being marked. Think of it as being like watching over the examiner's shoulders and finding our how the work can be improved for a better mark and so on.
Your Instructor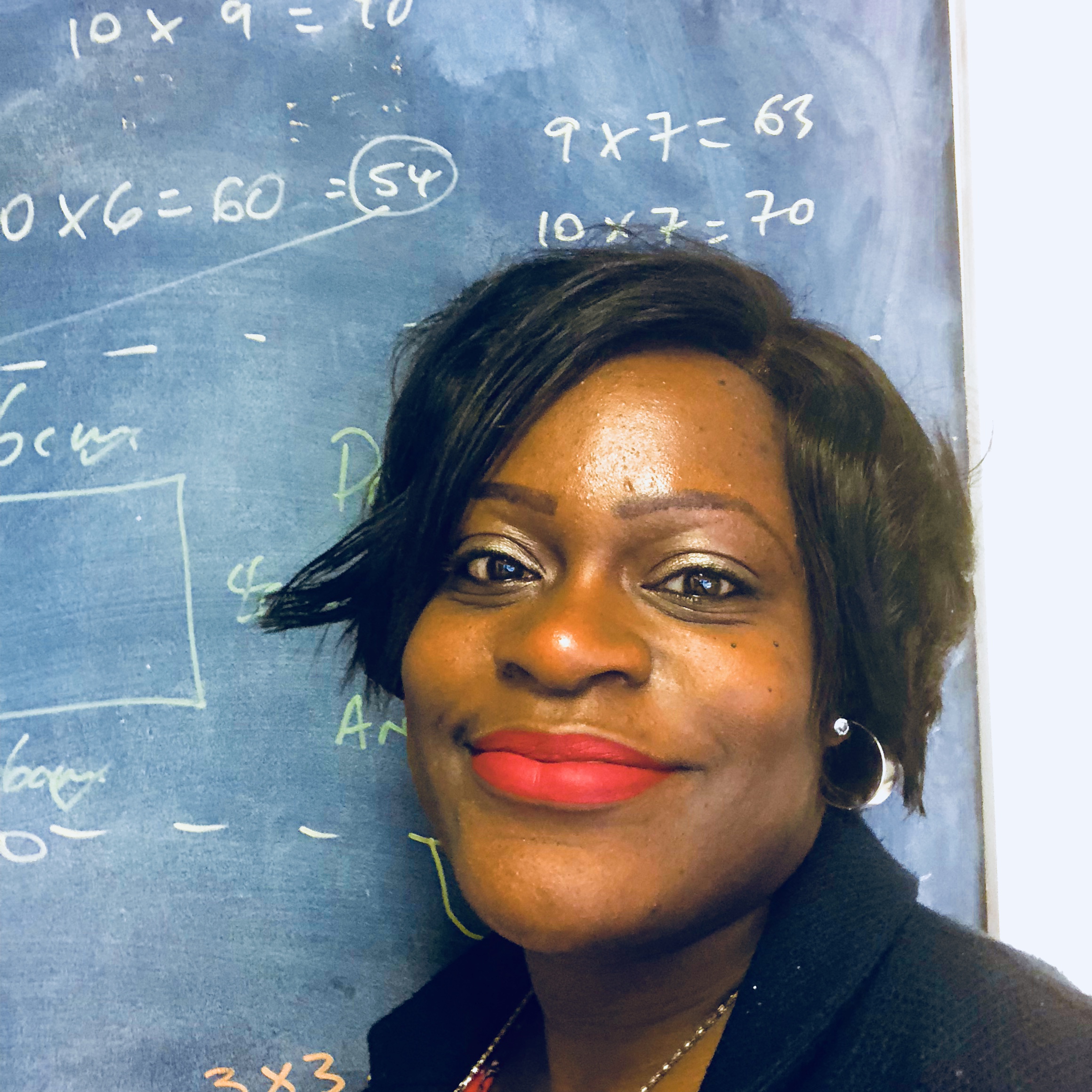 My name is Joycellyn Akuffo and I am the managing director of Geek School Tutoring Limited.
As a mum of two (one who goes to a top independent secondary school, and other in an outstanding prep school), I know what you're going through! I've been there for one and I'm going through it with the other!
I am a journalist by profession with more than a decade's worth of experience. Some of the publications I have worked for include Woman & Home, Glamour, Cosmopolitan, Practical Parenting, Mother & Baby and BBC Good Homes (just to name a few!). This experience of writing at a corporate level, comes in very handy when I teach children to write. So, one of the strengths of Geek School Tutoring is a system that helps to ignite passion and creativity into the writing of our students because if I'm one thing, I am definitely and always will be the 'girl who likes to play with words'.
My courses cut through the jargon and bring information to parents and children alike to help bring equality of choices to education. This is reflected in the course content I provide and in the research I do to help parents demystify the 11 Plus!
I am always open to suggestions, so please do drop me a line if you are interested in hearing about an area in particular.
Course Curriculum
Mock Test Question Paper
Available in days
days after you enroll
Free Creative Writing Course Videos
Available in days
days after you enroll
Frequently Asked Questions
What if I am unhappy with my purchase?
We would never want you to be unhappy! If you are unsatisfied with your purchase, contact us in the first 30 days and we will give you a full refund, so long as the work has not been marked.
What type of writing tasks can I expect?
You will be given a list of 12 different writing tasks which mirror (or replicate) questions that have been used in real 11 Plus exams.
What age is this best for?
This mock test is useful for Year 3 to 6 children who are either preparing for the 11 Plus, or need general help with their writing. The mock test will help to highlight the strengths and weaknesses in their writing to help them get the support they need to excel.
Congratulations on taking an important step in your child's success in the 11 Plus. While you wait for the Mock Test Results, why not take a look at our 11 Plus Creative Writing Course.